AP Physics 1 & 2 - Light and Optics
Sign up for free, Daily Practice Problems!
Your email address will not be shared. See our Terms of Service for more info on how your privacy is protected.
You'll receive a new AP Physics-style multiple-choice problem delivered to your email inbox each weekday. Click on the link in the email to see the solution.
It's a great way to learn physics!
Light and Optics Video Lessons
Optics
(Mechanical Universe, Episode 40)
Dispersion of Light and the Electromagnetic Spectrum (Monterey)
Reflection and Refraction (Monterey)
Mirrors (Monterey)
Lenses (Monterey)
Multiple-Choice Practice Problems
Scroll down to see multiple choice practice problems.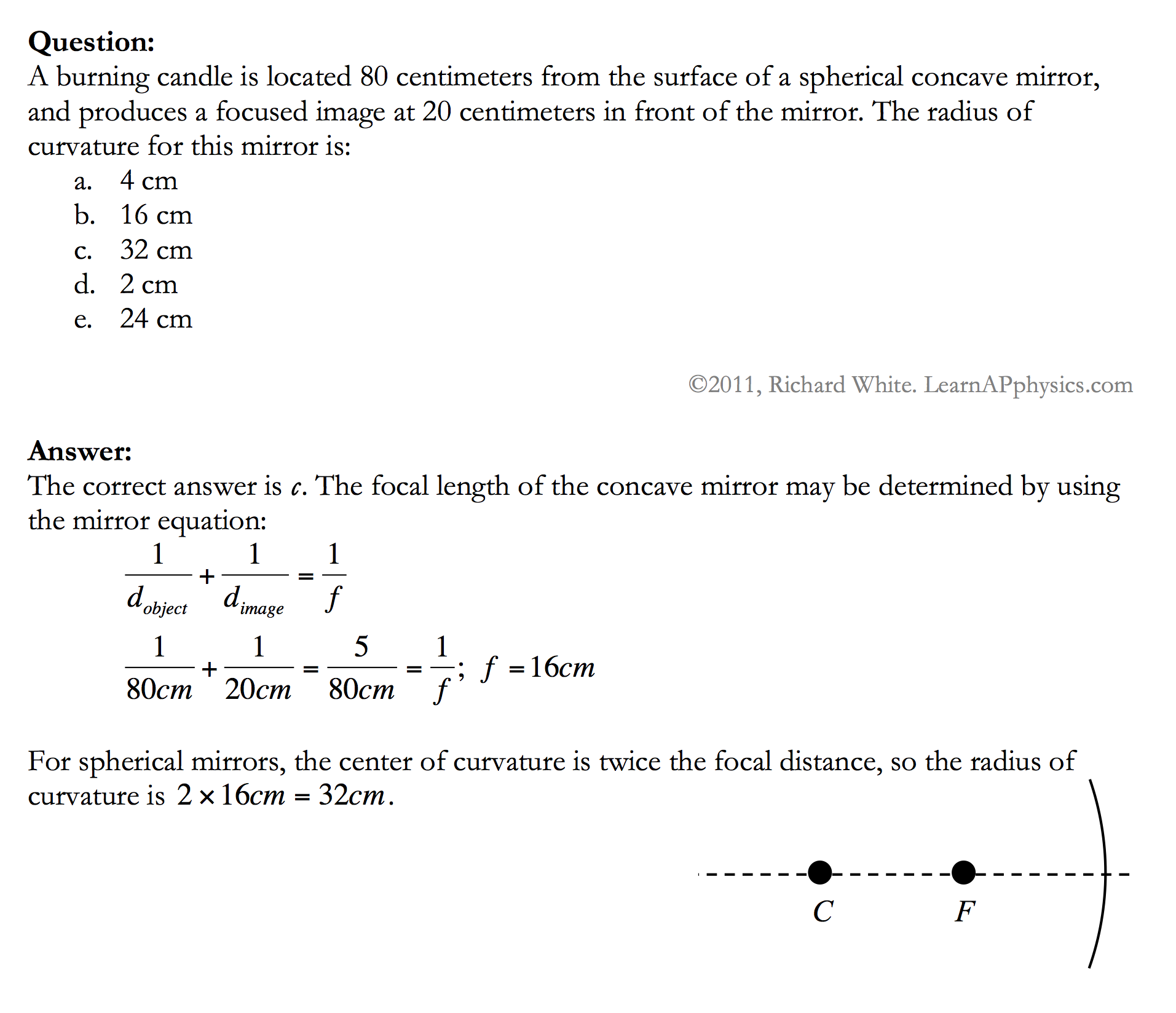 ---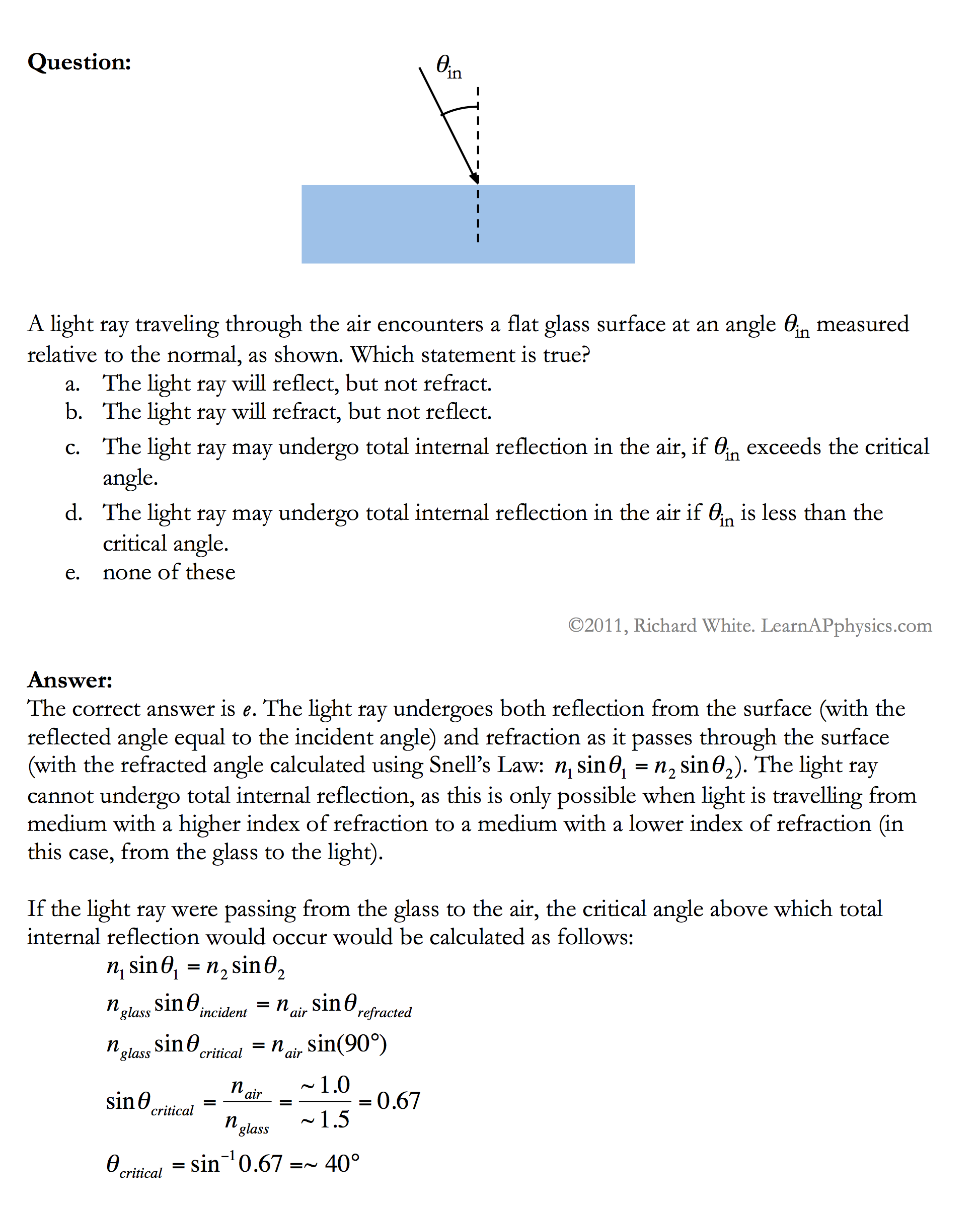 ---